Welcome

Hello, Shady1204, and welcome to the GTA Wiki, the wiki about the Grand Theft Auto series that anyone can edit! Thank you for your contributions! We hope you will stick around the wiki and do even more!
Are you new to editing? Please visit Help:Editing and the Manual of Style to learn on how to edit on this wiki and other wikis you will come across, and the Help pages to know everything about Wikia.
Also, do not forget to edit your personal user page that you can edit to add anything you want, and tell us about yourself!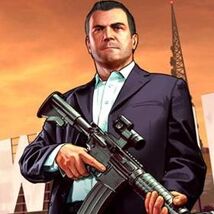 Here are some links that you may find helpful:
If you need help or if you have any problems, ask me on my talk page, or you may contact our Staff. The Patrollers are highlighted in orange, the Administrators are highlighted in blue and the Bureaucrats are highlighted in green.
We hope you enjoy editing here, and look forward to seeing you around!
LS11sVaultBoy (talk) 15:48, June 13, 2015 (UTC)
Funny
Its funny that we both have the Same names my name is Shady too
Editing
What's the point of making ridiculous edits like these and reverting them back almost immediately? It's not funny, clever, or vaguely interesting. If you can't make constructive edits then you shouldn't be here. Sam Talk 00:00, June 15, 2015 (UTC)
Warning
You have been warned for violating the policy. If you repeat your actions, you will be issued with a block.


• ­Given reason: Constant edit warring and removing messages from your talk page.
• ­Issued by: AndreEagle17 

You better stop before you get blocked, which may happen soon if you continue edit warring and removing everything from your talk page.

AndreEagle17 


00:52, June 16, 2015 (UTC)
Concerning your recent edits of the GTA V Clothing sections
You removed my question about the Triathlon outfits. Do you know how to obtain these? No one I have met has ever confirmed you can even get these, and I'm tempted to remove them from the wiki altogether. I have a 100% file and have beaten all 3 triathlons with a single character and still nothing. WilliamRaine (talk) 19:27, June 21, 2015 (UTC)
I know it has been a long time since this was posted but if you are still playing Grand Theft Auto V I think its a next gen only thing --Shady1204 (talk) 18:35, August 31, 2017 (UTC)
Community content is available under
CC-BY-SA
unless otherwise noted.