Welcome

Hello, Moncton, and welcome to the GTA Wiki, the wiki about the Grand Theft Auto series that anyone can edit! Thank you for your contributions! We hope you will stick around the wiki and do even more!
Are you new to editing? Please visit Help:Editing and the Manual of Style to learn on how to edit on this wiki and other wikis you will come across, and the Help pages to know everything about Wikia.
Also, do not forget to edit your personal user page that you can edit to add anything you want, and tell us about yourself!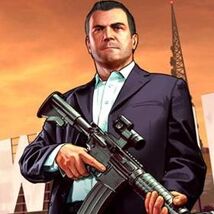 Here are some links that you may find helpful:
If you need help or if you have any problems, ask me on my talk page, or you may contact our Staff. The Patrollers are highlighted in orange, the Administrators are highlighted in blue and the Bureaucrats are highlighted in green.
We hope you enjoy editing here, and look forward to seeing you around!
Locations
Do not rely on in-game GPS locations, please see official bondary of Rockford Hills: smurfy (coms) 04:26, May 2, 2015 (UTC)
Re: Location problems
Hello again. Sorry for taking so long to reply. It has been a busy weekend with real work and I have been trying to get my Lifeinvader template built.
The official map should be followed for the neighbourhoods it has defined. Obviously it doesn't define all of the smaller neighbourhoods within the larger ones, like Burton as you rightly point out, or the likes of Mirror Park (also in "Vinewood") or Davis (part of South Los Santos) or La Mesa (East Los Santos), while tiny areas like Morningwood and Backlot City are defined.
Unfortunately, the in-game GPS HUD display is wildly inaccurate for mapping as it can depend on the direction you are travelling when it changes display (if it changes at all in some cases).
A pretty good rule to follow is that if the area's border is specified on the official map, that must be used as it can be officially proved. Smaller (unofficially defined) areas are defined by a combination of factors including in-game mapping and GPS, snapmatic geotagging and logical discussion between editors interested in mapping accuracy.
As far as the specific question about the marina area in Vespucci, it is Puerto Del Sol, which is part of Vespucci, not La Puerta. There is a difference. It looks like some locations do still mention La Puerta and some of those are incorrect as far as I'm concerned. There has been prior discussion about this area (see here). If you want to change any of them, check the article talk page for any prior discussion and raise it if it has not previously been discussed. smurfy (coms) 12:07, May 3, 2015 (UTC)
Community content is available under
CC-BY-SA
unless otherwise noted.