Welcome

Hello, Fooking Rekt, and welcome to the GTA Wiki, the wiki about the Grand Theft Auto series that anyone can edit! Thank you for your contributions! We hope you will stick around the wiki and do even more!
Are you new to editing? Please visit Help:Editing and the Manual of Style to learn on how to edit on this wiki and other wikis you will come across, and the Help pages to know everything about Wikia.
Also, do not forget to edit your personal user page that you can edit to add anything you want, and tell us about yourself!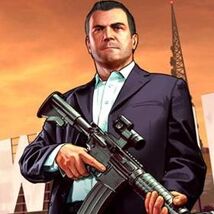 Here are some links that you may find helpful:
If you need help or if you have any problems, ask me on my talk page, or you may contact our Staff. The Patrollers are highlighted in orange, the Administrators are highlighted in blue and the Bureaucrats are highlighted in green.
We hope you enjoy editing here, and look forward to seeing you around!
LS11sVaultBoy (talk) 12:56, October 9, 2016 (UTC)
Updated
Good job on RC Baron and Hotring Racer pagesRhans (talk) 00:21, October 19, 2016 (UTC)
Special Vehicles in GTA San Andreas
The page is a mess. Not only is it a mess in terms of coding, wikitext (random bolded titles, etc,), but the wording is an utter mess. Random caps locks, random youtube video links (we don't like page links, we like references) and constant use of "Use this as reference", "watch this video", "go here", "see this video", "go to this link", "DO NOT DO THIS". The word "You" should be replaced with "the player". Unfortunately I don't know enough about SA Special Vehicles to clean that page up, and that's why I reverted it and removed everything, as it should really be started again (its not ideal but considering the mess it's currently in, it ruins the wiki). If you're able to clean it up to match the standards of other articles, please go ahead and do so. Monk Talk 17:00, February 12, 2017 (UTC)
To me it looks like you just made it worse by adding more random links and phrases that this wiki doesn't like. I only saw you work on one section, where you adjusted some wording. If you're going to revise it, I recommend you work on much more than just wording (although it is still a big issue on that article). Thanks. Monk Talk 17:06, February 12, 2017 (UTC)
Thanks for updating the pages, its good to finally see someone in the wikia more concerned about the content than the appearance of the page, and that label everything they ignore as fake, even if the proof is right before them, but am not here to say names (cough cough, LS11sVaultBoy and Monkeypolice188) . I mean, whats good about a page that looks pretty but only says a bunch of wrong/outdated information. It seems 95% of people here don`t understand that.Rhans (talk) 10:32, February 21, 2017 (UTC)
Youtube spam
I've been trying to work out a polite way to say this, but there really isn't one. So... Stop adding spam links to your youtube channel in articles, and especially don't replace perfectly good existing embedded GTASeries videos with your spammy links. This is the friendliest version of this statement you will get. If you chose to continue to ignore this request, warnings and blocks will follow. Smurfy: illuminate - communicate - spectate 12:38, September 25, 2017 (UTC)
"Perfectly good" as in completely wrong or outdated information? If you have absolutely no knowledge of a subject it's not really a good idea to intervene.
Fooking Rekt (talk) 04:09, January 2, 2018 (UTC)
Community content is available under
CC-BY-SA
unless otherwise noted.