Welcome

Hello, FEFECHANG, and welcome to the GTA Wiki, the wiki about the Grand Theft Auto series that anyone can edit! Thank you for your contributions! We hope you will stick around the wiki and do even more!
Are you new to editing? Please visit Help:Editing and the Manual of Style to learn on how to edit on this wiki and other wikis you will come across, and the Help pages to know everything about Wikia.
Also, do not forget to edit your personal user page that you can edit to add anything you want, and tell us about yourself!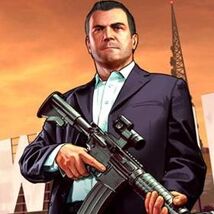 Here are some links that you may find helpful:
If you need help or if you have any problems, ask me on my talk page, or you may contact our Staff. The Patrollers are highlighted in orange, the Administrators are highlighted in blue and the Bureaucrats are highlighted in green.
We hope you enjoy editing here, and look forward to seeing you around!
Warning
You have been warned for violating the policy. If you repeat your actions, you will be issued with a block.


• ­Given reason: Edit warring, incivility
• ­Issued by: Matrexpingvin (talk) 12:07, August 21, 2019 (UTC)
Finding inaccurate/false information in an article does not give you the right to bad-mouth other users and behave like a child while doing so. Your edit summaries do not comply with GTA Wiki:Civility. Making another comment like this will result in an instant, indefinite ban. Monk Talk 15:27, August 21, 2019 (UTC)
Missing information is not misleading. If something isn't there, think wisely before adding it. Think about whether it benefits the reader and if it is actually relevant to A) the article, B) the section, and C) the wiki as a documentation of information about the GTA series.
The wiki is a continuously expanding source of information. Just because something isn't complete, it does not mean it never will be, and that is not an excuse for poor-quality, rushed, "filler" edits.
The information on the page was hardly inaccurate. Your experience with GTA Online means nothing to me, nor anyone else. 2 years is hardly a long time, considering most of us have played it from the beginning. If anything, your information was inaccurate and 2 years experience supports that.
Misleading information is no excuse to act in such an arrogant way. Sometimes users don't necessarily mean to post inaccurate information, but just hadn't researched something completely. It is important not to jump to conclusions and "hate them" because of that. It is absolutely completely unacceptable and irrelevant to take it out in the Edit Summary out of all places. Monk Talk 15:55, August 21, 2019 (UTC)
Block

Thank you for proving me your purpose here was nothing but to cause disruption. Monk Talk 10:38, August 22, 2019 (UTC)
Community content is available under
CC-BY-SA
unless otherwise noted.