Welcome

Hello, Doppelblind, and welcome to the GTA Wiki, the wiki about the Grand Theft Auto series that anyone can edit! Thank you for your contributions! We hope you will stick around the wiki and do even more!
Are you new to editing? Please visit Help:Editing and the Manual of Style to learn on how to edit on this wiki and other wikis you will come across, and the Help pages to know everything about Wikia.
Also, do not forget to edit your personal user page that you can edit to add anything you want, and tell us about yourself!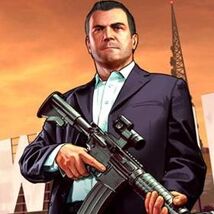 Here are some links that you may find helpful:
If you need help or if you have any problems, ask me on my talk page, or you may contact our Staff. The Patrollers are highlighted in orange, the Administrators are highlighted in blue and the Bureaucrats are highlighted in green.
We hope you enjoy editing here, and look forward to seeing you around!
LS11sVaultBoy (talk) 17:00, October 19, 2015 (UTC)
Warning
You have been warned for violating the policy. If you repeat your actions, you will be issued with a block.


• ­Given reason: Continuing to remove Talk page content
• ­Issued by: Monk Talk 19:42, November 12, 2017 (UTC)
I've already told you, talk pages aren't the place for user page-style content, and you cannot remove talk page content. User pages are for USER STUFF, talk pages are for DISCUSSION. It's not hard. C'mon. Monk Talk 21:59, December 13, 2015 (UTC)
At first it is total rude, to change MY userpages without any announcement before. You could have told me to revert the mentioned edit, and that way I would have kept the data. But you just deleted the stuff I was about to contribute to this wiki.
Secondly it is even more rude not to answer to the posting I made on your talkpage.
Thirdly, just crossing out the posting I made seems to be a bit childish. Is this how you react to people who are criticizing your actions?Doppelblind (talk) 17:50, December 14, 2015 (UTC)
I have made myself quite clear enough. TALK PAGES can be edited by anyone, and the stuff on your talk page should go on your user page, that's what its for, or, in a sandbox. It's taking up room. Secondly, I placed it on your talk page after telling you I was going to (through an edit summary), I didn't vandalize your user page in anyway. And thirdly, your content wasn't lost. It's still there (via going through history), you can simply go to a revision of the past and copy it, or, revert my edit. Either way, what I did wasn't childish and I even told you, explaining why, what I did. What I do find childish myself is the fact you're still banging on about something that's a minority to me. Sorry if I seemed impolite, but calling my childish isn't going to get you anywhere. Monk Talk 17:54, December 14, 2015 (UTC)

I called the act of crossing out what I wrote childish, not your editing. And yeah, it seemed very impolite to me. I edited the talk page just after placing the content from the GTAV 100% page, and got an error message, so I myself reverted it, not knowing it had just been edited by you, adding the content from the talk page. And still you did not tell me anything about my talk nor userpage before placing this annoying button on my talkpage. But in the end there's no harm done, so lets call it a missunderstanding and carry on.Doppelblind (talk) 19:17, December 14, 2015 (UTC)
RE:
I'm sorry but I haven't touched your edit to the D page. The history says it's LS11sVaultBoy, so you will need to contact him in this regard. Cheers.

Rain - Talk
12:55, August 17, 2016 (UTC)
RE:
I reverted it because I think you can't kill him on any platform without failing, I've tried on Xbox 360 and Xbox One and failed. LS11sVaultBoy (Talk) 21:19, August 17, 2016 (UTC)
Community content is available under
CC-BY-SA
unless otherwise noted.