Welcome

Hello, Daft inquisitor, and welcome to the GTA Wiki, the wiki about the Grand Theft Auto series that anyone can edit! Thank you for your contributions! We hope you will stick around the wiki and do even more!
Are you new to editing? Please visit Help:Editing and the Manual of Style to learn on how to edit on this wiki and other wikis you will come across, and the Help pages to know everything about Wikia.
Also, do not forget to edit your personal user page that you can edit to add anything you want, and tell us about yourself!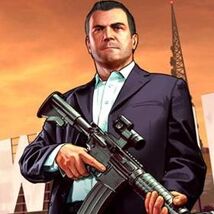 Here are some links that you may find helpful:
If you need help or if you have any problems, ask me on my talk page, or you may contact our Staff. The Patrollers are highlighted in orange, the Administrators are highlighted in blue and the Bureaucrats are highlighted in green.
We hope you enjoy editing here, and look forward to seeing you around!
LS11sVaultBoy (talk) 19:22, February 26, 2016 (UTC)
Default Mods
Hey mate. If you could add the standard modification prices too (eg Engine, Transmission Suspension, etc) since they do in fact vary in price and availability between cars, and I think its best to notify that by listing them, regardless of whether they are the same as some other cars (only exceptions are Wheels and resprays, which are the same on EVERY car, turbo might be the same too). Much appreciated. Monk Talk 17:34, March 4, 2016 (UTC)
Mod Tables
Great work so far mate. As for the "Exclusions", we'll leave the notices on the tables that haven't been updated yet, just to inform viewers this isn't a full-up-to-scratch table, but when you/we get round to all of them, then we can remove the notices.
Also, I really am finding the "Added photos; 1 trillion wheels" annoying xD I was thinking of either making the "resprays" box consistent with the wheels sections by listing all the colors in an "expand" <div> box, or just creating a "Main: Los Santos Customs/Wheels" option, like what is currently in the resprays. Will come to a decision later, don't worry, I don't think we'll need to do any massive changes to the ones you've done so far if I decide to change the "resprays" column. (I'll probably give you a break and do them myself ;).)
Thanks for all your help. :) Monk Talk 09:48, March 6, 2016 (UTC)
Fixed the "Added images" problem. Now your edits shouldn't say they're adding images (saves a lot of space for the Wiki Activity). I put <!-- --> parts around the entire table in the template, which basically hides/disables what's in between these pieces of codes. When you've done, let me know and I'll take these pieces of codes out of the template, and all pages should eventually update automatically. Monk Talk 09:52, March 6, 2016 (UTC)