I am Sasquatch101
Sasquatch101
'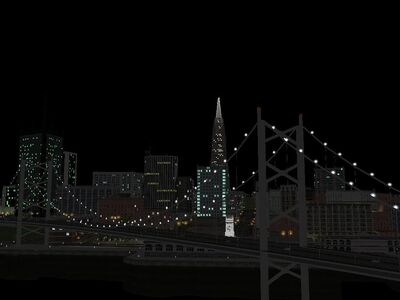 '
Games I have played (best games):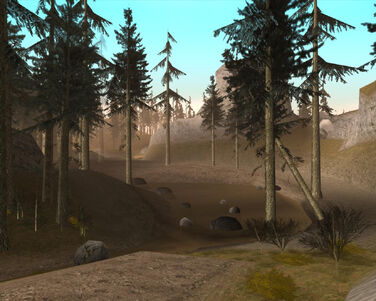 Favorite cities in GTA:
Favorite Protagonists
Favorite Weapon
Carbine Rifle (GTA IV)
Favorite Pages
Game Reviews
HD Universe
Gameplay --- 9/10
Location --- 10/10
Storyline --- 8/10
Protagonist --- 10/10
Overall Activities --- 7/10
TOTAL: 44/50
Thoughts on GTA IV
GTA IV was without doubt the best game in the GTA series. The storyline in the beginning and middle of the game could be used in a great movie it is so good. As the story goes on it gets less believable and becomes stale. The protag, Niko Bellic, is the best character in all of GTA. R* took a gamble with the Niko character and it paid off big time. The gameplay is classic GTA but with great improvements that make the game more realistic but also still fun to play. The location is unmatched. Liberty City is a near exact replica of NYC and is fun to explore and play in. The game is the most ineractive with the player than any GTA with any pedestrian being a possible killer or threat to the police and Niko. Law enforcement in GTA IV is also very realistic but does not make them so aggresive like in GTA V that it becomes irritating to engage with them. Overall GTA IV is the best GTA game.
Gameplay --- 4/10
Location  --- 5/10
Storyline --- 1/10
Protagonist (s) --- 3/10
Overall Activities --- 6/10
TOTAL: 19/50
Thoughts on GTA V
GTA V had a huge build up but it failed to deliver. The gameplay was atrocious because: all the protags handle very clumsy, its easy to lose health, vehicles explode too easily, cops are too aggressive, cheats are too hard to activate, ect. The protags were all very disappionting starting with Michael, a fat middle aged ass-kisser who is not interesting in the least and is probably the worst protag in the entire GTA series. Franklin, a gang banger who is significantly overshadowed by CJ from SA and overall not fun to play as. Finally there is Trevor who is probably the best of the 3 protags but still lacks likeability and is mildly interesting. The storyline was not interesting at all and was acctually boring and predictable. Whoever wrote the storyline should be shot because it was painfully dull and not believable. The location was a let down as there was only one city that was not even that lage as far as urban area goes or maybe it was just the lack of interesting places that made the city feel so small. Los Santos was primarily based on the Hollywood area (Vinewood) not Los Angeles. Fundamental landmarks of L.A. that were left out include: Dodger Stadium, Disneyland, Staples Center, The Tonight Show with Jay Leno, Jimmy Kimmel Live, Kodak Theater (where the Oscars take pace). The wilderness was plain and boring with no trees that were seen in the pre beta version and no Mexico which was mentioned many times throughout the storyline. GTA V was one dimensional as far as creativity goes and overall is a HUGE disappointment and goes down as the worst game in the GTA series.
3D Universe
Gameplay --- 8/10
Location --- 10/10
Storyline --- 6/10
Protagonist --- 9/10
Overall Activities --- 8/10
TOTAL: 41/50
Thoughts on GTA SA
GTA San Andreas (SA) is a masterpiece for its time. The game can still stand up to modern day GTA games and hold its own due to the fantastic location and the fun storyline. GTA SA is what I would consider a classic GTA game because its graphics and gameplay are definitely not on the level of HD era games. GTA SA's location of Los Santos, San Fierro, and Las Venturas all in the State of San Andreas will go down as one of the best locations in the GTA series. The storyline is somewhat comical at times with the classic GTA blood and gore which was lost in the HD era. However the storyline has it's moments of sheer brilliance. The protag, CJ, is a classic black gang-banger who is very fun to play as. The activities in SA are probable the best in any GTA game with the ability to not only have your character get hair cuts and grow facial hair, but also work out at gyms where you can build a very muscular protag. I hope R* at least does a remake with San Fierro and Las Venturas because SA truly is and amazing game.
Projects & Goals I'm Working on.
Myths
I have always been intrigued by myths and enjoy trying to hunt them down and find the truth behind all the rumors. You can find me at GTA Myths Wiki (Official GTA Wiki affiliate) if you want to hunt down the creatures that hide in the shadows of the GTA games.
Work with The New Yorker Magazine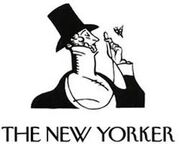 I am a professional Myth-Hunter, and have been interviewed regarding the whereabouts of Bigfoot in GTA San Andreas in the New Yorker Magazine. Here is the link to the exclusive Myth article: The New Yorker Magazine.
Friends & Allies
Templates
| | |
| --- | --- |
| | This user is a proud owner of an Xbox 360 |
Community content is available under
CC-BY-SA
unless otherwise noted.