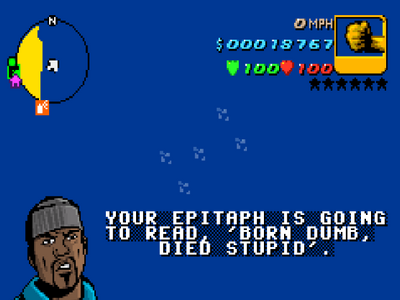 I fix and edit a few pages here and there. Feel free to send me a message if you like.
Games currently owned:
GTA SA / PC modded (v1.00), Android modded (cheat app), & PS3 (platinum trophy & 100%) FAVORITE GTA
GTA V / PS3 & PS4 (100% & platinum trophy on both)
GTA CW / DS
GTA Advance / Gameboy Advance (65%, all hidden packages & rampages complete)
GTA VC / IPhone
GTA III / PS2 & IPhone
GTA 2 / PC (game completed)
In addition to owning these games on their respective ports and disc/cartridge form. I also have a few emulators that are capable of playing most of the classic GTA titles which I use when recording gameplay or obtaining data.
Community content is available under
CC-BY-SA
unless otherwise noted.