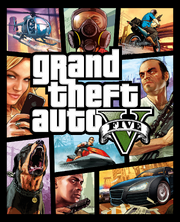 | | |
| --- | --- |
| | This user follows the Official Policy of the GTA Wiki. |
| | |
| --- | --- |
| 15 | This user is 15 years old |
| | |
| --- | --- |
| | This user thinks that Rockstar Games is the best game production company. |
| | |
| --- | --- |
| | This user thinks GTA is the best series of games ever |
| | |
| --- | --- |
| | This user thinks GTA V is the best GTA game |
| | |
| --- | --- |
| | This user thinks Trevor is the best protagonist |
| | |
| --- | --- |
| | This user thinks Lazlow is the best radio host |
| | |
| --- | --- |
| | This user is a proud owner of an Xbox 360 |
|}
GTA Games Played
Best GTA City
Favorite Games
GTA: San Andreas
GTA V
My GTA History
I first played GTA when my dad bought my brother GTA 1 . I only played it a couple times. Then my cousin got GTA III and Vice City. We just used the cheats and the Rhino to rampage through the city. After a while I got San Andreas and I started to get into the story line of the games. Since then I have aquired Liberty City Stories, GTA IV, TBOGT, TLAD, and GTA V.
Community content is available under
CC-BY-SA
unless otherwise noted.