So uh, I'll just leave this at that. I won't change my infoboxes and all because it reminds me of the days. Now, I'm a drifter who's born to walk alone (or whatever). Anyway, no need for introductions.
PS: These are all outdated information (except with the userpage and the PS2 game library anyway).
Userpages
| | |
| --- | --- |
| 14 | This user is 14 years old |
| | |
| --- | --- |
| | This user follows the Official Policy of the GTA Wiki. |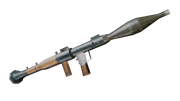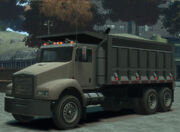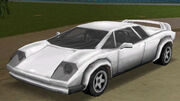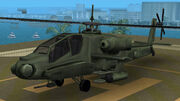 Yeah.....Me
Here is my full lists of games in all:

GTA 1 (PC)
GTA III (PS2)
GTA VC (PS2)
GTA SA (PS2)
GTA VCS(PS2/PSP)
GTA LCS(PS2/PSP)
GTA CW (PSP)
NFS Underground 2 (PS2)
NFS Carbon (PS2)
ATV Offroad Fury 3 (PS2)
Sonic Riders (PS2)
The Sims (PS2)
The Sims 2 Pets (PS2)
Medal of Honor: European Assault (PS2)
God of War 2 (PS2)
Driv3r (PS2)
Driver: Parallel Lines (PS2)
Call of Duty: World at War Final Fronts (PS2)
Need for Speed: Prostreet (PS2)
Manhunt 2 (PS2)
Burnout Revenge (PS2)
Tekken 5 (Dark Resurrection) (PS2/PSP)
Burnout Legends (PSP)
Coded Arms (PSP)
Mortal Kombat Unchained (PSP)
Tony Hawk Project 8 (PSP)
My GTA collections
Beta Favorites
This is my favorite if the beta GTA's exists:
Favorite Beta: GTA VC
Favorite Beta Place(s): Fort Baxter and Staunton Island
Favorite Beta Weapon(s): Nailgun and Tazer of GTA VC
Favorite Beta Mission: Impounded and a mission that you need to destroy Love Media
Favorite Beta Feature: More territories and ability to build casinos
Favorite Beta Character: Darkel and Beta Claude
Favorite Beta Vehicle: Beta Sabre Turbo
Community content is available under
CC-BY-SA
unless otherwise noted.