"The acquittal of C.R.A.S.H. officer Frank Tenpenny has pushed us to the funkin' limit. So wake up, grab a fistful of steel to raise hell on the streets of Los Santos and take the power back."
―Mission description
The Lost Santos Riots is a user-created Rockstar Verified Team Deathmatch featured in Grand Theft Auto Online, unlocked at Rank 1.
Description
It was created by the user TidoubleGGRR, with 6-16 players on two teams. The two teams have to fight each other and whichever team gains more points within the time limit wins.
Traveling back to the 3D Universe, the team deathmatch is set during the Los Santos Riots of 1992. With capacity for 6-16 players, it is set in a small neighborhood in Strawberry, Los Santos (which is represented by Ganton in Grand Theft Auto: San Andreas), with several vehicles around the street. A large train has crashed on the trainline, and fire trucks are surrounding it. Gang members also fill the streets of Davis and Strawberry.
Map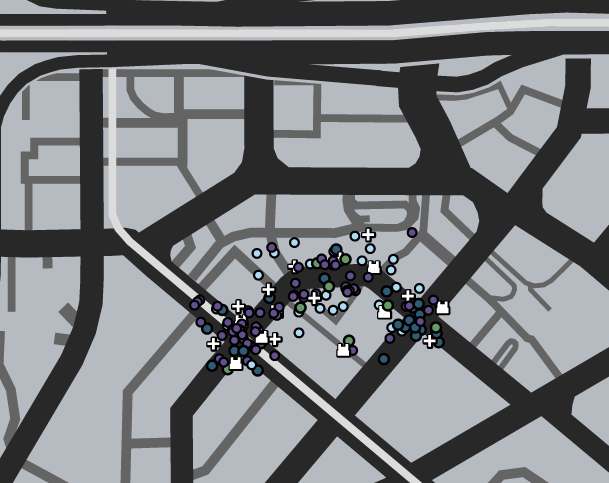 Trivia
Community content is available under
CC-BY-SA
unless otherwise noted.