Does anyone know if you can get it in freemode? {multiplayer}
No, you can't. P.S, sign your comments, it's mandatory.The kennynator (talk) 14:18, August 15, 2013 (UTC)
New pic...
Would i be able to replace the pic that is on the article if i got one from the game its self?

I can take one soon and put a better quality one up.--Snake. 21:04, December 2, 2009 (UTC)
Double Image
Shouldn't we add a Flying Bravo below the classic variant, like they do for the Oracle, Schafter, Baller, Buzzard etc. Leo68 (talk) 15:17, October 16, 2014 (UTC)
No, because it's just a different paint job. All those others you've listed have significant design variations between the two versions.--

Leigh Burne

(

Talk

) (

Contribs

) 15:20, October 16, 2014 (UTC)
'Social Club Swift:'
Can't be the only one who can see the resemblence of the unknown Social Club Swift livery as an InGen livery from the heli from the original Jurassic Park. It's roughly the same model heli as the one in the film and has a similar livery of white and blue with the decals being in basically the same spot. Any naysayers on my observation? —Preceding unsigned comment added by HomelandAuteur (talk • contribs) Please remember to sign your talk page messages with ~~~~.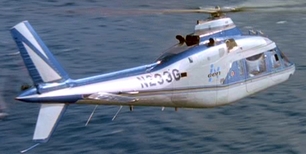 I highly doubt it. only the color and the helicopter look similar, the liveries aren't at all the same. I very much doubt this, and even if it is, it's really not worth mentioning. 

(talk) | (stalk) 11:27, April 13, 2015 (UTC)
Community content is available under
CC-BY-SA
unless otherwise noted.