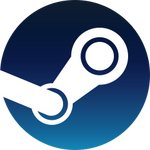 Steam is an Internet-based digital distribution, digital rights management (DRM), multiplayer, and social networking platform developed by Valve Corporation. Steam provides the user with installation and automatic updating of games on multiple computers, and community features such as friends lists and groups, cloud saving, and in-game voice and chat functionality.
So far, eight Grand Theft Auto PC games have been released on Steam. Those games are:
Systems
Fifth generation consoles
Sixth generation consoles
Seventh generation consoles
Eighth generation consoles
Ninth generation consoles
Non-console platforms
Console families
Manufacturers
Community content is available under
CC-BY-SA
unless otherwise noted.