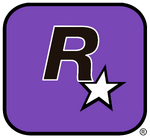 Rockstar San Diego (formerly Angel Studios) is one of the development studios under the Rockstar Games umbrella. Angel Studios was founded in 1984, and mostly made games for the Nintendo Entertainment System using the Super Sentai licence. They also ported the incredibly popular PlayStation game Resident Evil 2 to the Nintendo 64 in 1999. Rockstar Games acquired the company in 2002 and the first game the newly-named Rockstar San Diego made was Midnight Club II in 2003.
They are also the developers behind the games Red Dead Revolver and its hugely successful 'spiritual sequel' Red Dead Redemption as well as the racing series Midnight Club and Midtown Madness and the adventure series Smuggler's Run.
Games
As Angel Studios:
As Rockstar San Diego:
Community content is available under
CC-BY-SA
unless otherwise noted.