m

Tags: apiedit, Visual edit

Line 10:
Line 10:
 

'''DJs''': [[Teri]] and [[Toni]]

 

'''DJs''': [[Teri]] and [[Toni]]

 
 
−

'''Genre''': Pop

+

'''Genre''': Pop

 

*[[wp:Laura Branigan|Laura Branigan]] - [[wp:Gloria (Umberto Tozzi song)#Laura Branigan version|Gloria]] (1982)

 

*[[wp:Laura Branigan|Laura Branigan]] - [[wp:Gloria (Umberto Tozzi song)#Laura Branigan version|Gloria]] (1982)

 

*[[wp:Rick Springfield|Rick Springfield]] - [[wp:Human Touch (Rick Springfield song)|Human Touch]] (1983)

 

*[[wp:Rick Springfield|Rick Springfield]] - [[wp:Human Touch (Rick Springfield song)|Human Touch]] (1983)

Line 34:
Line 34:
 

'''DJs''': [[Cousin Ed]] and [[Lazlow]]

 

'''DJs''': [[Cousin Ed]] and [[Lazlow]]

 
 
−

'''Genre''': Rock/Metal

+

'''Genre''': RockMetal

 

*[[wp:Dio (band)|Dio]] - "[[wp:Holy Diver (song)|Holy Diver]]" (1983)

 

*[[wp:Dio (band)|Dio]] - "[[wp:Holy Diver (song)|Holy Diver]]" (1983)

 

*[[wp:Queensrÿche|Queensrÿche]] - "[[wp:Queen of the Reich|Queen of the Reich]]" (1984)

 

*[[wp:Queensrÿche|Queensrÿche]] - "[[wp:Queen of the Reich|Queen of the Reich]]" (1984)

Line 53:
Line 53:
 

'''DJ''': None

 

'''DJ''': None

 
 
−

'''Genre''': Non-Stop Disco Music

+

'''Genre''': Disco

 

*[[wp:Unlimited Touch|Unlimited Touch]] - "I Hear Music in the Streets" (1980)

 

*[[wp:Unlimited Touch|Unlimited Touch]] - "I Hear Music in the Streets" (1980)

 

*[[wikipedia:Plunky_&_the_Oneness_of_Juju|Plunky & the Oneness of Juju]] - "Everyway But Loose" [Larry Levan remix] (1982)

 

*[[wikipedia:Plunky_&_the_Oneness_of_Juju|Plunky & the Oneness of Juju]] - "Everyway But Loose" [Larry Levan remix] (1982)

Line 98:
Line 98:
 

'''DJs''': [[Trish Camden]] and [[Adam First]]

 

'''DJs''': [[Trish Camden]] and [[Adam First]]

 
 
−

'''Genre''': New Wave

+

'''Genre''': New Wave

 

*[[wp:The Human League|The Human League]] - "[[wp:Love Action (I Believe in Love)|Love Action (I Believe in Love)]]" (1981)

 

*[[wp:The Human League|The Human League]] - "[[wp:Love Action (I Believe in Love)|Love Action (I Believe in Love)]]" (1981)

 

*[[wp:Thompson Twins|Thompson Twins]] - "[[wp:Love On Your Side (song)|Love on Your Side]]" (1983)

 

*[[wp:Thompson Twins|Thompson Twins]] - "[[wp:Love On Your Side (song)|Love on Your Side]]" (1983)
---
Revision as of 17:58, 6 August 2015

This is a list of the Radio Stations in Grand Theft Auto: Vice City Stories.
Almost all the radio stations from the previous equal Grand Theft Auto: Vice City reappears in GTA Vice City Stories' rendition, being the exception of "Fresh FM 105", "Paradise FM" and "VCFL", which were added. The Fever 105 radio station from GTA Vice City used to be Fresh 105 until it was bought by Biscuit, the Fever 105's DJ.
Radio stations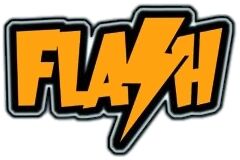 Genre: Pop, Synthpop, Rock
Genre: Hard Rock, Heavy Metal
DJ: None
Genre: Disco, Post-Disco, Soul Funk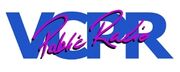 Genre: Talk
Show: Bait and Switch Hosts: Larry Joe and Bobby Ray
The Time Ranger (VCPR Archive 1)
Show: New World Order Host: Chris Murney
Moorhead Rides Again (VCPR Archive 2)
Show: Pressing Issues Host: Maurice Chavez
DJ: Tina Jane
Genre: Soul, Funk, Quiet Storm, R&B
DJs: Trish Camden and Adam First
Genre: New Wave, Synthpop, Gothic Rock
DJ: Luke
Genre: Oldschool Hip Hop/Rap, Electro
Afrika Bambaataa & Soul Sonic Force - Renegades of Funk (1983)
Jonzun Crew - Pack Jam (Look Out for the OVC) (1982)
Run-D.M.C. - It's Like That (1983)
Planet Patrol - Play At Your Own Risk (1982)
The Egyptian Lover - Egypt, Egypt (1983)
Art of Noise - Beat Box (1983)
Man Parrish - Boogie Down Bronx (1984)
Rock Master Scott & the Dynamic Three - Request Line (1984)
Midnight Star - Freak-a-zoid (1983)
Whodini - The Freaks Come Out at Night (1984)
DJ: Hector Hernandez
Genre: Latin Jazz, Salsa, Cuban Son, Cha-cha-chá
DJ: Lionel Makepeace
Genre: Power Ballads, Soft Rock
Community content is available under
CC-BY-SA
unless otherwise noted.