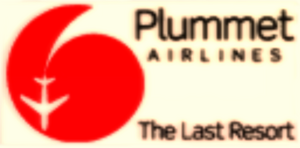 Plummet Airlines is an airline that flies out of Escobar International Airport in Vice City, seen in Grand Theft Auto: Vice City Stories.
Description
The company slogan is "The Last Resort", probably due to the fact that their safety record is implied to be poor, and that their planes "plummet" out of the sky - Hence the name and the logo painted on their aircrafts, which is a plane pointing downwards.
Plummet Airlines owns a fleet with multiple Airtrains which can be found in Escobar International Airport; they are only parked around the airport though, and the flying Airtrains don't bear the logos of the airline, which might be another implication of the company's low safety record, since all their airplanes are grounded.
Influence
The livery of their planes seems partially inspired by those of the Australian flag carrier Qantas.
Gallery
Trivia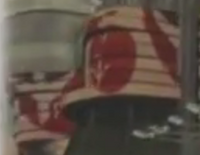 As seen in the Super Classy Touch Limo advert scene of Star Junction, the airline was supposed re-appear in Grand Theft Auto IV. It was most likely changed to FlyUS during development.
McAdam Airways, which features in GTA III, GTA Vice City and GTA Liberty City Stories, was known by the internal name 'Plummet' in GTA III. The rebrand may have came about due to the 9/11 attacks a month before the game's release.
The implications to the airline's low safety record may be a hint to ValuJet, a (now defunct) low cost carrier that existed in the mid-1990s and was notorious for its sometimes dangerous cost-cutting measures.
Community content is available under
CC-BY-SA
unless otherwise noted.