Fire Emblem Warriors: Three Hopes - The Loop
Play Sound
Mary Valvona is a character in the Grand Theft Auto series, mentioned in the LCPD Database in Grand Theft Auto IV. As of 2008 Mary is the alleged Don of the Pavano Family.
History
Background
Mary was born in Palermo, Italy and is believed to have immigrated to the US from there at the age of ten. She has been involved in criminal activity from a very young age securing her first arrest for heroin possession at the age of twelve, also being arrested for extortion the following year. It is believed that she took control of the Pavano Family after her husband's death in 1990. In addition to this she has also been arrested for Loansharking in 1977 and Assault three years later in 1980. She was suspected of poisoning him but was never charged. After seizing control of the family she racked up two more arrests for Racketeering in 1998 and Tax Evasion in 2005. She was once in a relationship with family consigliere Arthur Zepulla and funded his law degree. Furthermore she is often seen with men between the ages of 18 and 22, her latest love interest being Mario Venturella, a 20 year old cat burglar from Algonquin.
Events of GTA IV
Mary sends many of her men to go to a deal to ambush James Pegorino, who was preparing to give the Pavanos money at an old refinery in order to get into The Commission by siding with the Pavanos. Pegorino later sends his best man, Niko Bellic, to attack Mary's men as a way of retribution.
LCPD Database record

A - E
F - J
K - O
P - U
V - Z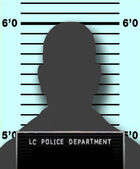 60
Palermo, Italy
Pavano Crime Syndicate
1960 - Possession Controlled Substance: Heroin
1961 - Extortion
1977 - Loansharking
1980 - Assault
1998 - Racketeering

2005 - Tax Evasion
- Believed to have immigrated to the US from Italy at the age of 10.
- Believed to have taken control of the Pavano Crime Syndicate since the death of her husband in 1990. She was a suspect in his poisoning but insufficient evidence to press charges.

- Despite her age is often seen with men between the ages of 18 and 22.
Trivia
Mary is the second youngest person to be arrested on the LCPD database, being only twelve when she was arrested for possession of heroin. The first is Eddie Low, who was arrested for animal abuse at age eight. The third would be Ray Boccino, being arrested at the age of 14 for possession of stolen property.