Fire Emblem Warriors: Three Hopes - The Loop
Play Sound

Harry Hall is a character in the Grand Theft Auto series, mentioned in the LCPD Database in Grand Theft Auto IV.
Description
Hall is a mobster of Italian and Irish decent who serves as the Underboss and Consigliere of the Messina Family since he met the Don, Harvey Noto through the high class prostitution ring he ran in the Opium Nights and the Majestic hotels. He supported him in many court outings afterwards. Harry funded his law degree by running the prostitution rackets and narcotics rings.
LCPD Database record

A - E
F - J
K - O
P - U
V - Z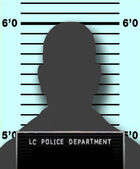 60
Dukes, Liberty City
Messina Crime Syndicate
1978 - Speeding Violation
- Irish-Catholic consigliore to the Messina crime syndicate.
- Reported to have funded his law degree by dealing cocaine and pimping high class hookers.
- Believed to run a high-class prostitution ring operating out of hotels including the Majestic and Opium Nights.
- Police Informant, Fredo Volpe has collected evidence that implicates him in a number of illegal activities including conspiracy to commit castration.

- Believed to have met Harvey Noto, when he became the exclusive provider of prostitutes to the Messina Crime Syndicate. Has subsequently represented Noto in a number of court outings.
Trivia
Due to the similarity of their names and shared heritage, it is likely that Harry Hall was influenced by real life late former Italian-Irish mobster Henry Hill, whose life story was the main character and subject of the film Goodfellas, however he may also be based on notable late Irish gangter turned Mafia associate Jimmy Burke judging by his esteemed position in the family.
His Irish heritage and his background in law suggest that he may also be partly based on the character of Tom Hagen the German-Irish lawyer turned Consigliere of the fictional Corleone Family in the Godfather Part I and II.