Roblox: DeepWoken - The Loop
Play Sound
Disambiguous article for all soundtracks in Grand Theft Auto V.
Soundtracks
Missions
All Grand Theft Auto V mission soundtracks. These are entirely scripted and do not vary each play-through.
Note the following missions do not feature any soundtracks:
Heist Setups
Note the following setups do not feature any soundtracks:
Heists
Altruist Camp
Soundtrack/Music found playing at the Altruist Cult Camp in Grand Theft Auto V.
Arms Trafficking
Soundtracks for Arms Trafficking Air and Arms Trafficking Ground side-missions in Grand Theft Auto V.
Epsilon Theme
This unique theme can be heard during Epsilon missions, as well as in the Epsilon Building and when visiting the Epsilon website.
Flight School
Soundtrack for Flight School in Grand Theft Auto V.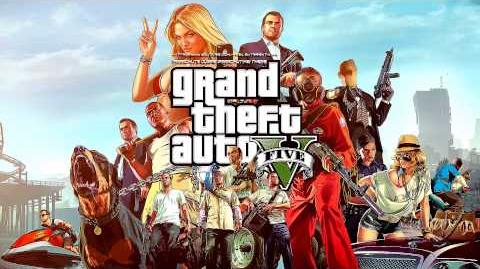 Triathlon
Background theme/soundtrack for Triathlon missions in Grand Theft Auto V. The start of the soundtrack signifies the swimming part, halfway through signifies the cycling part, and the last 10 minutes represent the running part.
Yoga
Soundtrack for Yoga activity in Grand Theft Auto V.
Other Soundtracks
Loading Theme
This track is heard when loading the game at any point. Depending on how long the game takes to load (further depending on the platform), the soundtrack has different parts. The loading theme used was created by Tangerine Dream, named "Mona Da Vinci", from 2011.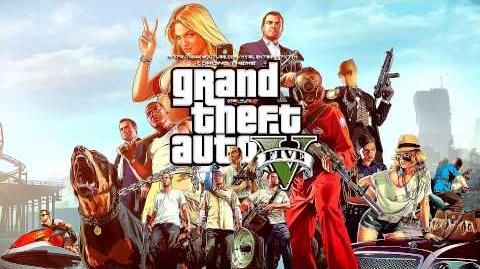 Pause Menu Theme
When the game is paused, after around 1 minute, a pause menu theme will begin to play. It will play in any of the menu options, be it map, gallery, or friends. It is also heard when creating the GTA Online player. It is not heard in GTA Online. The pause menu theme was created by Tangerine Dream, named "Greyhound". It is not heard anywhere else in-game. A full-mix of the soundtrack can be found in the files.
Flying Theme
When flying in a vehicle without the radio on (but the music volume on full), eventually a flying theme will play. It will become more and more intense as the player flies around. It begins to fade once the player nears the ground, or fully lands. This plays in both GTA V and GTA Online. Land vehicles which can fly, such as the Deluxo and Oppressor, do not activate this soundtrack.
Wanted Level Soundtrack
Once the player gains 3 stars or more, a Wanted Level Soundtrack will begin to play. The soundtracks can only be heard on foot, or in a vehicle when the radio is turned off.
Pattern
At 3 stars, the soundtracks will remain low pace, "calm" and a small beat will be heard. The soundtrack usually introduces itself with a small rhythm or a high pitched noise, in most cases, this will lead to a long, slow, low-intensity beat.
At 4 stars, the soundtrack will change its pace. A strong beat will be introduced, or if there already was one, it will become more intense and notable. High pitched, long electronic sound effects found on 3 stars usually fade away, to make the beat stand out.
At 5 stars, the soundtrack is at its most intense beast. Not much of a notable difference can be heard between the 4th and 5th star; in most cases, it takes several seconds to hear a notable difference in pace. Small, quick rhythms will become notable, and the beat of drums will vary.
After 5 stars, a section known as the "Cooldown Zone" occurs. This happens when the player begins to lose the police. In simpler form, it reduces its pace, rhythm and returns back to its 3 star form. It will become much more intense and quiet, and if the player goes underground, for example, in the subways with a 5 star wanted level, the sound is echoed more for effect, adding a "tip-toe" noise effect. Once the stars are lost, a "whisper"-style whistle will occur, and the soundtrack will end.
Some of the following tracks are exclusive to the player's location. For example, some may only play in Los Santos, and some may only play in Blaine County.
Score
Original version release
So far, in the original release of GTA V (and GTA Online), there are 11 wanted level themes.
Enhanced Version exclusives
Several exclusive soundtracks were added in the enhanced release (XB1/PS4/PC) of GTA V (and GTA Online). Some of these are new, or are adaptions of the original scores. So far, there are 13 wanted level themes.
Track Names
This lists the in-game file names and soundtrack titles of the soundtracks featured in Grand Theft Auto V.
By BA/Metz[1]
Debunked
Love Eggs
T-Boner
By The Alchemist and Oh No
Agent
Car Steal 1 Chips
Chop Fred Halen
Cock Song
Eye In The Sky Cars 2
Funk Jam
Funk Jam Arm 2
Gun Novel
PB1
PB2 Pussyface
Vodka
Wavery
By Tangerine Dream
Beyond
Burning Bar
City
Dark Robbery
Diamond Diary Fake
Dr. Destructo Fake
Dragoner
Greyhound
Scrap Yard
Streets of Fortune
Torture
Tought Sea Race
Universal
Vacuum
By Woody Jackson
Crocodile Tears
Meaty
Mission Seven
Nine Blurt
RH Bulldozer
Sapstick
Silver Pussy
Sticky Vicky
Track 8
Vinegar Tits
Added in the Enhanced Version of GTA V
By Tangerine Dream and Woody Jackson
Trivia
References