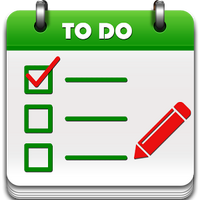 This article lists files, videos or pages which have been requested for renaming. Please list articles in alphabetical and numerical order, with pages listed before files.
Once listed, an admin shall check the list and rename accordingly. Once the file has been renamed, either the requester or the admin who initially renamed the file should remove the file from the list. This page's history allows Administrators to monitor the history of files undergoing renaming to comply with the Media Policy.
Users who add and remove files and pages from the list must update the time-stamp in order to keep the list organised and easier to manage. Updating the time-stamp efficiently can be done by inserting 5 tildes (~) between the two ''' bold text codes.
If possible, specify what the page/file should be renamed to (unless already stated on the page/file itself).
See Archives here. 18:05, January 16, 2019 (UTC)
To Rename
File:7uEHzNwBVUWDqxn5s6n_pg_0_0.jpg to Crizyz-GTAV-Profile.jpg