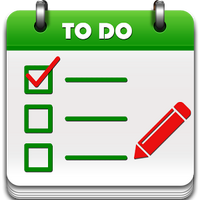 Here lists all Businesses/Organisation To-Do Work on GTA Wiki. If you want to add more to-do work, please list it under the dedicated or relevant heading, or create a new one. If work is for specific articles, please list the articles under each GTA heading in alphabetical/numerical order.
To-Do Work
General
Add interior images for all accessible business/organization buildings in Grand Theft Auto games.
Get images for all Ammu-Nation locations in Grand Theft Auto games.
GTA 1
[work specially for GTA 1 businesses/organisations]
GTA 2
[work specially for GTA 2 businesses/organisations]
GTA III
[work specially for GTA III businesses/organisations]
GTA VC
[work specially for GTA VC businesses/organisations]
GTA SA
[work specially for GTA SA businesses/organisations]
GTA LCS
[work specially for GTA LCS businesses/organisations]
GTA VCS
[work specially for GTA VCS businesses/organisations]
GTA IV/EFLC
[work specially for GTA IV/EFLC businesses/organisations]
GTA CW
[work specially for GTA CW businesses/organisations]
GTA V/Online