| | | |
| --- | --- | --- |
| | This article has just been born! It is currently Under Construction. The following content may be incomplete and/or not verified. | |
The Criminal Enterprises is a content update for Grand Theft Auto Online and Grand Theft Auto V[1], released on July 26, 2022.
Description
"
The Southern San Andreas economy is in crisis. Gas prices have spiked to their highest levels in decades, retail supply chains are in turmoil, and to top it off a ferocious heatwave is gripping the state.
Executives, Bikers, Nightclub Owners, and Gunrunners are making the most of the chaotic conditions. Meanwhile, the sudden spike at the pumps has caught the attention of the IAA, who suspect the corrupt Duggan petrochemical family are rigging the system in their favor, and they're going to need you to help them put the pieces together.
The Criminal Enterprises is a sweeping update bringing new missions and upgrades to GTA Online including significant expansions to business prospects for Criminal Careers, plus new, elaborate Contact Missions with players operating as a sworn-in agent for the IAA and much more starting July 26.
The Criminal Enterprises also delivers highly requested experience improvements while giving players more choice in how they climb their way up the criminal ranks. Players will earn increased payouts across a range of gameplay, enjoy experience improvements and more — with new modes, vehicles, collectibles, and special events dropping all summer long, including new showroom floors where players can test drive or simply purchase a range of new vehicles on the spot.
"
—
Rockstar Newswire.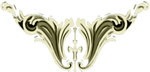 Content
Jobs
Operation Paper Trail
"
The profits from soaring gas prices all seem to be flowing one way into the pockets of the most notorious oil-rich dynasty in the Los Santos area. The IAA smells a criminal conspiracy — Agent ULP will be in touch with the new Operation Paper Trail, commissioning 1–4 players as sworn-in agents to investigate the local petrochemical magnates, the Duggans, to see if they're the invisible hand behind spiraling oil prices.
"
— Rockstar Newswire.
Offices and Special Cargo
"
Those who own an Executive Office will notice new staff manager Lupe, ready and able to help source additional Special Cargo for your empty shelves. A new side gig will also open up for Executives, where a shipment of Special Cargo will arrive daily outside your Warehouse, packed and ready for delivery to the docks. Plus, two new sources of Special Cargo will also be added to the mix of Source Missions, increasing the variety of missions available to white-collar criminals statewide.
"
— Rockstar Newswire.
An option to source Special Cargo has been added through a new Warehouse staff manager, Lupe, for $7500. Two brand-new Steal Special Cargo missions have been added, as well as a new Special Cargo type, Mixed Goods.
Bikers
"
Clubhouses with the Custom Bike Shop are getting an on-the-house upgrade, where MC Presidents will be able to modify clients' bikes to specifications and deliver them to customers for GTA$ and RP. Bikers will also be able to bolster their street cred and bottom lines by completing two new Clubhouse Contracts, posted on the meeting room wall at the Clubhouse. And you might notice patrons haunting the bar in your Clubhouse — a Bar Resupply mission will keep the kegs tapped and the clientele happy while earning a little extra income for your MC.
"
— Rockstar Newswire.
Two brand-new Clubhouse Contracts, Hit the Roof and Life and Deathbikes, have been added. A new "Bar Resupply" mission has been added for the Clubhouse bar, which will supply Sindy and the bar with supplies to serve new patrons and earn money, similar to the Nightclub. Customer Bikes are also now regularly delivered to the Clubhouse that can be customized and delivered for extra cash, similar to Auto Shop Service in the Auto Shop.
Gunrunning
"
Ammu-Nation has heard that you're all about supplying quality goods at a fair price, and they want in. Make a daily delivery to a designated Ammu-Nation store for an additional source of revenue. When stocking your Bunker, you'll come across two new Resupply Missions, so be sure to rob these new targets for all they're worth. And players will also be able to call Agent 14 from the road to increase their research progress by sourcing data from a well-armed mark.
"
— Rockstar Newswire.
Two brand-new Bunker Resupply missions have been added, as well as a new Bunker Research mission that can be played to acquire research for the Bunker. A new "Ammu-Nation Contract" mission is also available from the bunker, involving delivering excess Bunker Stock to various Ammu-Nation locations across Southern San Andreas for extra cash. The player may now also call Agent 14 to start a Bunker Research mission, request transportation, and check their level of Research.
Nightclubs
"
Nightclub owners can now contact Yohan to take on missions to source Goods for their Nightclub Warehouse or call Tony to launch Club Management missions. Two new Club Management missions have been added to the roster, giving you new ways to promote your above-board operations. Meanwhile, inside your club, you'll be able to maintain the vibes by ejecting troublemakers and chaperoning passed-out VIPs to safe locations off-site.
"
— Rockstar Newswire.
Two brand-new Nightclub Management missions have been added, as well as two more Nightclub Management missions that can be triggered within the Nightclub, such as ejecting rowdy patrons or delivering drunk VIP patrons to other locations (one of whom happens to be a member of the infamous Duggan family). Players may now also contact Yohan Blair to start a new "Nightclub Goods" mission to source goods for their Nightclub Warehouse. Players may also contact Tony Prince to launch Nightclub Management missions from anywhere, request a Nightclub Limo for transport, and remotely check their Nightclub's popularity level. In addition, the nightclub safe capacity was raised from $210,000 to $250,000.
New Characters
In order of appearance:
Properties
Two new interactive Auto Dealerships will be opened for business:
Vehicles
18 vehicles are included in this update including additional Tuners-class vehicles:
One new and one existing vehicle are available for Hao's Special Works (E&E version only) customization:
Expanded customization and livery options for some older vehicles.

Grand Theft Auto Online and Grand Theft Auto V
Grand Theft Auto Online

Sparrow (Chaff & Flare countermeasures added)

Unspecified fixes for several existing vehicles
Weapons
At least two new weapons are added:
Functionality/QoL
"
Alongside a host of new gameplay additions, a fleet of new vehicles, and much more to come next week and in the weeks to follow, GTA Online: The Criminal Enterprises will implement a significant number of overall experience improvements, including many requested by players via the GTA Online Feedback website.
Thanks in no small part to this vast resource from our community, we have a wide range of improvements and upgrades to the overall experience of GTA Online for all current platforms, including the latest generation of consoles.
"
—
Rockstar Newswire.
Players on the PC version are now able to disable the in-game text chat.
The Kill/Death statistic is no longer affected by kills made in Free Mode. Going forward, this ratio will only be affected by kills scored in competitive gameplay.
All business Resupply and Sell Missions, previously restricted to Public Sessions, are allowed to be conducted in Invite Only, Crew Only, Friend Only, and Solo Sessions.

The Master Control Terminal in the Arcades can also now be used outside a Public Session.

Payouts for all Races and Adversary Modes were increased by 50%.
Players are able to fully restock all ammo at once from the Interaction Menu.
Snacks and Body Armor will now be instantly accessible through the Weapon Wheel Menu.

Quick Restarting a mission after failing restores the number of Snacks and Armor the player had when they started the mission.

Players are able to jog inside The Diamond Casino & Resort, The Music Locker, and Nightclubs.
Players delivering Security Contracts are able to deliver via helicopter roof access and the roof door.
Auto Shop Staff are now much more likely to complete Auto Shop Customer Deliveries without damaging of failing to deliver the vehicle.
Players are able to immediately hang up on phone calls from several Contacts when they offer missions rather than be forced to listen to the full call before they can hang up.
A notification stating the number of Exotic Exports delivered now appears after delivery.
Players now receive emails stating the event bonuses in-game.
Players can now move between session types (i.e. Public to Invite; Invite to Public, etc.) without having to first exit back to story mode via "Find New Session."
Vehicle and Garage Changes
Heists
Payouts for various Heist Finales have been increased:
Players joining Heist Setups receive 50% more GTA$.
The minimum cut for all Heist Finales is now 15%.
The Setup costs for all Heists (excluding The Fleeca Job) were adjusted to $25,000.
All Heists are now aligned to have the same cooldown timer of 1 in-game day (48 minutes) when playing as a group.
Players are able to spend more time scoping out Cayo Perico and can get caught more times before being kicked off the island.
Solo playthroughs of The Cayo Perico Heist Finale will trigger a cooldown of 3 in-game days, as opposed to the original 1 in-game day.
After stealing a high value Primary Target in The Cayo Perico Heist Finale, the higher value Primary Targets will appear less often for the next 72 hours, while the value of Secondary Targets will increase.

For example, successfully stealing the Pink Diamond as the Primary Target will reduce the probability of the Pink Diamond and other high-value Primary Targets on subsequent playthoughs within the next 72 hours, but will increase the probability of high-value Secondary Targets across the island, such as Cocaine and Gold.
Bodyguards and Associates
Daily salaries for Associates, Bodyguards, and Motorcycle Club members were doubled.
Motorcycle Club members who assist in Sell Missions now receive an increased payout.
Bodyguards and Associates now receive payouts for assisting in Sell Missions.
The fee to rename Organizations was reduced.
Race Creator
A number of changes were added for races on the Expanded and Enhanced version:

The maximum number of Checkpoints in Races was increased.
The maximum player limit for Transform Races was increased.
The maximum number of map fixtures that can be removed was increased.

The Special Vehicle Race Creator now support the creaton of RC Bandito Races.
The "Ghost to First Checkpoint" option was added to additional race types.
More models were added to the Fixture Remover.
An "Anti Grief Ghosting" option to ghost players driving in the wrong direction was added for all races.
An option to set the specific time of day for a Race was added.
The ability to scale Checkpoint size was added.
Character Customization
Over 350 clothing items have been added.
63 Tattoos have been added.
New hairstyles have been added.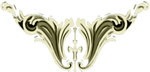 Discounts & Bonuses
Gallery
Official Screenshots
July 6th Newswire release
July 21st Newswire release
July 22nd Newswire release
July 26th Newswire release
Trailer Screenshots
Video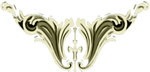 Trivia
With a selection of existing vehicles now receiving new customization options in both Grand Theft Auto Online and Grand Theft Auto V, the LS Car Meet (established in 2021) is now anachronistically advertised on one of the liveries for the Picador in GTA V (set in 2013).
Though adjusted for plot, the update's narrative references several real-world events in the early half of 2022, including supply chain disruptions as a result of the COVID-19 pandemic, extreme weather events, and rises in fuel prices.
References
↑ May be a bug/glitch: All new customization options for the existing vehicles are available in GTAV.