Fire Emblem Warriors: Three Hopes - The Loop
Play Sound

Fredo Volpe is a character in the Grand Theft Auto series, mentioned in the LCPD Database in Grand Theft Auto IV.
Description
Fredo Volpe is a capo in the Messina Family who has been a police informant since 1998. His LCPD profile states that he has collected thousands of hours of wire tap evidence. He is the brother of fellow capo Mark Volpe, who was believed to have sliced the tongue from a Messina member for hinting that Fredo was a possible informant.
LCPD Database Record

A - E
F - J
K - O
P - U
V - Z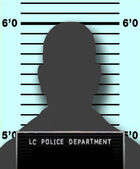 42
Dukes, Liberty City
Messina Crime Syndicate
1982 - Accessory to Murder
1983 - Possession Controlled Substance: Heroin
1985 - Armed Robbery
1986 - Armed Robbery
1993 - Extortion
1995 - Grand Larceny

1998 - Possession Controlled Substance: Tranquilizers
- Police informant since 1998.
- Has collected thousands of hours of wiretap evidence. Should be enough to bring down the entire Messina Syndicate when arrests are made in the new year.
- Younger brother of Mark Anthony Volpe. Another Capo in the Messina family.

- Agreed to become an informant when evidence of plot by senior family members to castrate him was revealed.
Trivia
The name "Volpe" means "fox" in Italian, which is quite fitting due his sneaky actions (informing the police).
His first name is likely inspired by the character Fredo Corleone played by John Cazale in The Godfather series of films. His surname may have been inspired by Albert Volpe a crime boss played by Carmine Caridi in The Godfather Part III.
In GTA Chinatown Wars, Rudy D'Avanzo found out that there was an informant in the ranks, but sent the assassin, Huang Lee after the wrong man - Jimmy Capra.
It is possible that Fredo and his brother are based on cousins Frank and Edward Lino who were both Capos in the Mafia, one of which, Frank, turned informant against Bonanno boss Joe Massino in 2006.