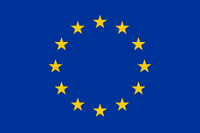 Europe is one of seven continents on Earth. The true home of Grand Theft Auto is in Europe, or more specifically in Scotland, part of the United Kingdom. However, the games are always released first in North America, it being the home continent of Rockstar Games.
One European country noted for its censorship of the GTA series is Germany. Since Grand Theft Auto III, a number of changes have been made to the games. Some of these include the removal of blood, weapons, prostitutes, and even missions.
Europe is home to a number of video game rating systems, each of them giving varied ratings to GTA games. While these countries use the PEGI system, their own ratings boards still exist, and it would appear that some games are still rated by them for whatever reason. They include the following:
Community content is available under
CC-BY-SA
unless otherwise noted.