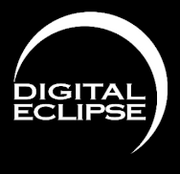 The Eclipse Engine is a game engine created by video game developer Digital Eclipse. It is a tool that allows them to decompile the code from older games into a machine-readable format that is then used by the Eclipse Engine to play them on modern systems.[1] It has been used to create Grand Theft Auto Advance; however, most of the assets used in the game were from the cancelled Game Boy Advance version of Grand Theft Auto III by Crawfish Interactive.[2]
References
Community content is available under
CC-BY-SA
unless otherwise noted.