| | | |
| --- | --- | --- |
| | This article or section is Under Construction. | |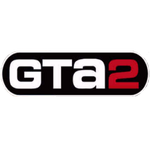 This page lists all announcer, pedestrian, law enforcement and criminal dialogue in Grand Theft Auto 2.
Announcer
Standard
And remember, respect is everything!
Damnation! No donation, no salvation.
Hallelujah! Another soul saved.
Busted!
Wasted!
Toasted!
Shocking!
Bonuses
Accuracy bonus!
Back to front bonus!
Car jacka!
Cop bribe.
Cop killa!
Choctastic!
Crispy critter!
Damn sunday drivers!
Death to ice-cream vans!
Double damage.
Eat leaden death, punk! [sic]
Elvis has left the building!
Expeditious execution!
Fast reload.
Genocide!
Grand theft auto!
Great! 120 people down! Multiplier times 5!
Hey! 30 people down! Multiplier times 2!
Insane stunt bonus!
Nice! 90 people down! Multiplier times 4!
Ooh... 60 people down! Multiplier times 3!
Ooh... Did that hurt?
Outstanding! 150 people down! Multiplier times 6!
Raspberry ripple!
Sorry about that!
Suck it and see!
Taste my wrath, ice-cream boy!
That's gotta hurt!
You shot your load!
You're toast buddy!
You're time is extended!
Wipeout!
Xin loi, my man!
Unused
These dialogues are present in the game files. Though they are not used in the actual game.
Bomb armed!
Frying tonight!
Mmm... Somethin's cookin! [sic]
Pedestrians
Standard
Hey
Hey, I'm walking here!
Oh my god!
Taxi!
Asshole!
Help! Somebody!
Help!
Police! Help!
Somebody help!
Help! Somebody help!
Huh?
Hey man. It's the king.
I told ya he was alive!
Jerkoff.
Jesus!
I'm gonna kick your ass!
Crazy maniac.
Maniac!
Aw shit!
What the f...
Hey, watch it buddy!
He's got a gun!
Elvis impersonator
Slam baby.
Yeah.
Thank you very much.
Step on.
A hunk, a hunk of burning love.
Police
Freeze!
I said freeze asshole!
Hold it!
I said hold it asshole!
Criminals
Thugs
Gimmie your wallet!
Gimmie your wallet punk!
Gimmie all your money!
Carjackers
Get out of my car asshole!
Get out of my car man!
Get outta the car man!
Get out of the car asshole.
Community content is available under
CC-BY-SA
unless otherwise noted.