"Honey, I don't feel safe with all those workers next door... hope they don't steal the Pegassi..."
―Description
Classy Construction is a Rockstar Verified Deathmatch in Grand Theft Auto Online, and has multiple weapons, props and vehicles within the construction site around the Rockford Hills area.
There are multiple vehicles within the site, including Faggio, Dozer, Vader, Whippet Race Bike, Sanchez, Ambulance, Jackal, Voltic, Bison, Issi, FIB Buffalo and Lawn Mower. Things like the Dozer and Bison suit the construction site, whereas the Issi and Jackal are found on the rich streets of Rockford Hills.
Weapons on site include Sniper Rifles, Sticky Bombs, Knifes and a Minigun, which can be found at the northern part of the site. Baseball Bats can also be found around houses in the south east part of the deathmatch zone.
Map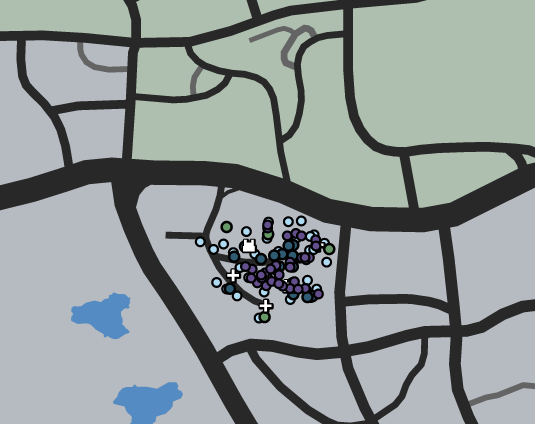 Community content is available under
CC-BY-SA
unless otherwise noted.