---
---
"
When you marry a dragon, you gotta expect a few knights are gonna turn up to try to slay him.
"
— Angie Pegorino.
Angie Pegorino is a character in the Grand Theft Auto series who appears as a minor character in Grand Theft Auto IV.
Description
Angie was born in Westdyke, Alderney, in 1966; she grew up in an upper-class suburban neighbourhood. At a young age she began dating Jimmy Pegorino, whose father was the founder of the Pegorino Crime Family. She is also a friend of Pegorino associate Phil Bell - although this may have been more than friendship, but Phil insisted that they are just friends.
At an unknown point, Angie and Jimmy married and had more than one child; a son is also known to have committed suicide. As the wife of Jimmy Pegorino, Angie may have aided him in rebuilding the Pegorino Crime Family's reputation however ultimately loathed the evil her husband had to do for his own gain, sarcastically telling Niko Bellic in Payback that she hopes he'll kill "someone with a young family who'll really miss him…"
After the death of her son, Angie treats her bodyguard, Anthony Corrado, as if he were in fact her son by scolding and berating him like a child. Despite Angie and Jimmy being parental figures to Anthony he still betrays them by entering the FIB witness protection in the mission Flatline.
Angie has been arrested twice; first in 1999 for driving while intoxicated, and again in 2003 for possession of stolen property. Despite her own criminal record, she is disdainful of the criminal activities of her husband and his associates.
At the end of the game, Angie is widowed after Jimmy is killed by either Dimitri Rascalov or Niko Bellic.
LCPD Database Record

A - E
F - J
K - O
P - U
V - Z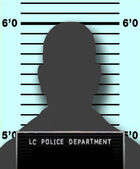 42
Westdyke, Alderney
Pegorino Crime Syndicate
1999 - Driving While Intoxicated
2003 - Possession Stolen Property

Mission Appearances
Grand Theft Auto IV
Gallery