The number 69 is an innuendo of the 69 sex position, a recurring gag throughout the Grand Theft Auto series. This page lists some of its appearances in their respective games:
Grand Theft Auto III
Grand Theft Auto: Vice City
The Marquis has "Marquis 69" written on the rear of the boat.
The number can be found on some of the Bloodring Bangers as badges.
Grand Theft Auto: San Andreas
Another magazine in CJ's safehouses, Thrust, says "69 ways to reach your driving climax!".
"69" stickers can be found on a number of containers on the FleischBerg factory near Blueberry. The containers also surround a stunt jump.
The San Fierro 69ers American Football team which is also a reference to the San Francisco 49ers.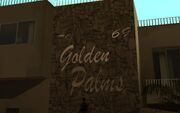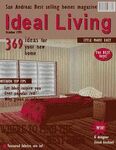 The front page of the Ideal Living magazine in Carl's safehouses claims it has "369 ideas for your home".
Runways at all major airports in the game have the number 69 on both ends of the runways.
The abandoned Hi K69 radio station in Fort Carson.
In a Burger Shot advertisement on a billboard, one of their Meals on the billboard costs 69 cents.
On the loading screen featuring Sweet and Ryder selling what appears to be drugs, on the table there is a napkin with the number 69 written all over it.
In the achievement "Metrosexual", where the player must spend $6,969 on clothing, hairstyles and tattoos.
Population of Fort Carson is 369.
69¢ Store located in Los Santos
Grand Theft Auto: Liberty City Stories
Grand Theft Auto IV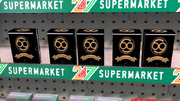 There is brand of Cuban cigars called 69 Brand.
The achievement and trophy Get Good Wood (which is also a sexual reference itself) in The Lost and Damned is earned by whacking 69 bikers off their bikes with a bat during motorbike races.
LCPD officers have the number 69 on their uniform collars.
The strippers in have $69 bills strapped to their body.
During his TV skit at Split Sides, Katt Williams mentions Liberty City's high gas prices, humorously stating that gas costs $69 a gallon.
Many of the parking stack in Liberty City has a sign that reads: '$8.69 per 1/2 hour' (one example can be seen on the parking lot in front of Lucky Winkles).
Grand Theft Auto V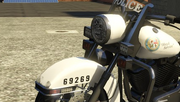 References
Community content is available under
CC-BY-SA
unless otherwise noted.